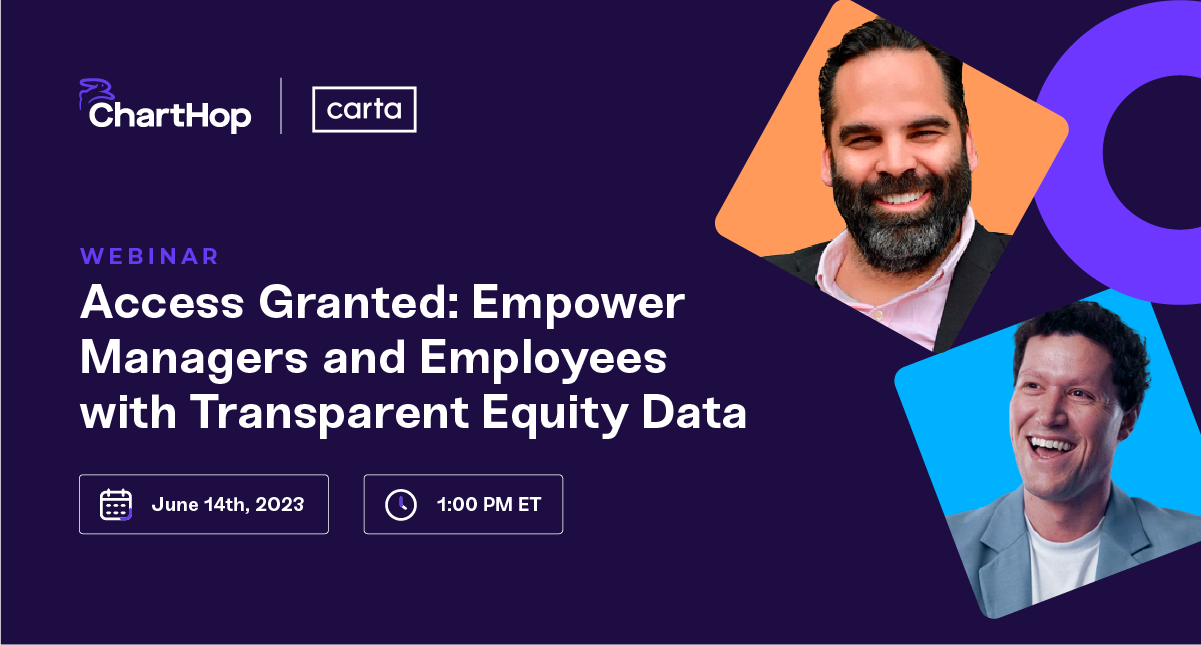 June 14, 10am PST / 1pm EST

People teams and org leaders are facing increasing pressure to be more transparent about how they pay their people and the many factors that go into developing a total comp strategy. Employees are looking for greater visibility into total comp packages to help make pivotal career moves, and managers are depending on historical and accurate salary and equity data to make informed and equitable decisions for their teams. Yet too often comp data is inaccessible, siloed across systems, or just too complex to be shared in a meaningful or useful way.

ChartHop and Carta, two leaders in people and equity data and operations, have teamed up to help organizations centralize and visualize total comp data to meet the demands of the moment. Join us as ChartHop VP of Product Justin Garrity and Carta Head of Insights Peter Walker explore some fascinating research around equity data and what could be achieved with a more accessible approach to pay transparency.

This talk will be moderated by Alex Hilleary, Head of The People Ops Community at ChartHop, who recently led the community event, 2-Minute Talks: Transparency in the Workplace.
Register now to save your spot